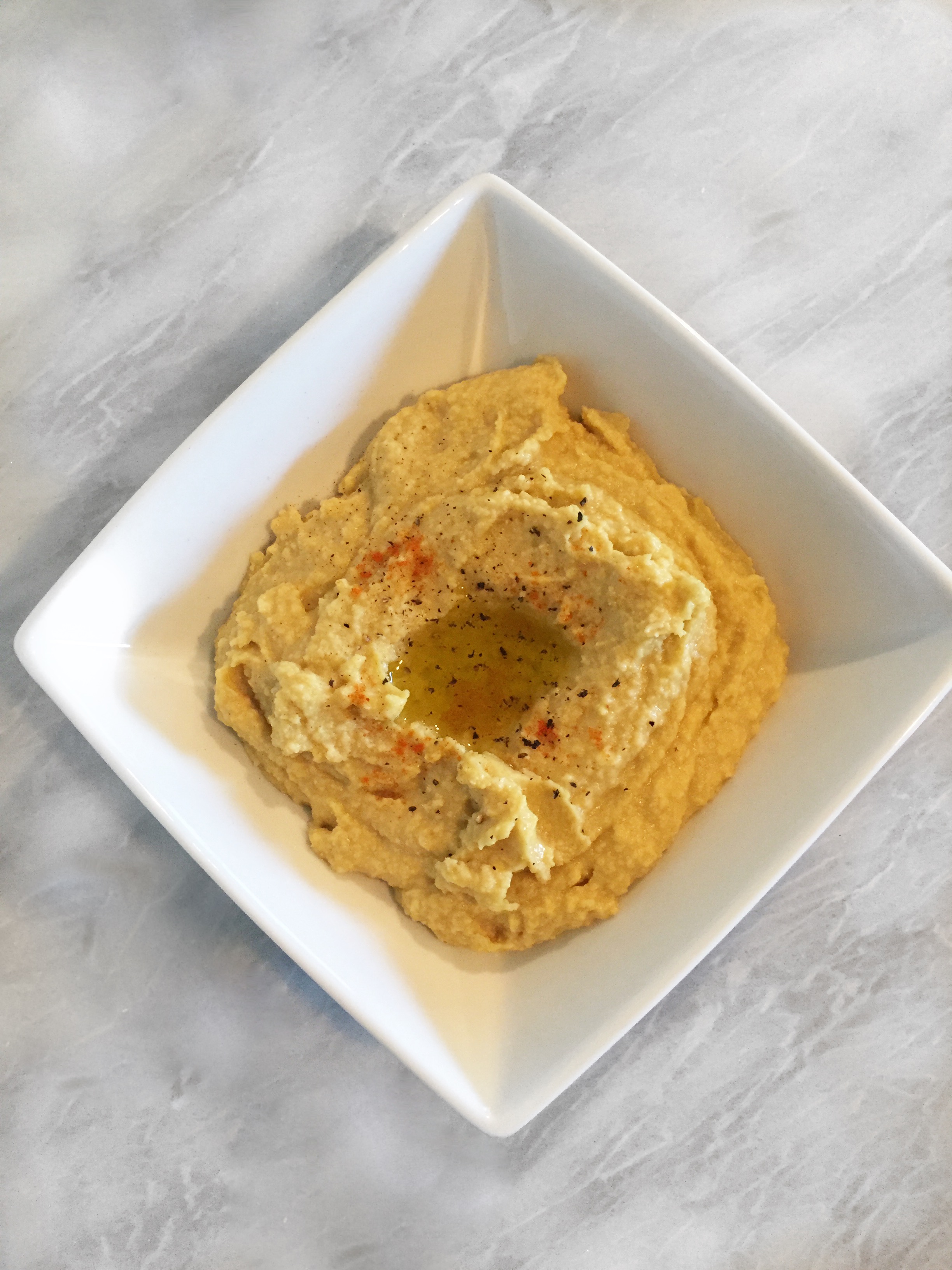 This is a very quick and easy recipe to make and requires no prep work! Hummus makes a great snack and is very filling from the protein in the garbanzo beans and the healthy fat from the olive oil. It is packed full of flavor and is great to dip with fresh carrot, cucumber or celery sticks!
Ingredients:
• 15 oz (1 can) Garbanzo Beans
• ½ cup Extra Virgin Olive Oil
• 1 lemon squeezed
• 1 clove fresh garlic
• ¼ tsp Cumin Powder
• ½ tsp Pink Sea Salt
Directions:
1. Thoroughly rinse garbanzo beans in a colander under cold water for at least one minute.
2. Strain completely and add to a high speed blender
3. Squeeze the juice of one full lemon into the blender and add the olive oil, garlic clove, cumin powder and sea salt.
4. Blend on medium speed for 2-4 minutes or until all ingredients are completely combined and the hummus is a creamy, thick consistency.
5. Scoop out of blender into a bowl and cut up raw vegetables to dip in the hummus for a satisfying snack.